We can help answer your Medicare questions with no obligation.
Aetna™ Medicare in Georgia
Aetna Medicare Insurance for Georgians
With over 600,000 Medicare Advantage members in Georgia as of 2018*, southern hospitality is alive and well in the Peach State. And with so many things to do and see in Georgia, make sure you're spending your time and money on memorable experiences and not medical expenses. Whether you want to check out Stone Mountain Park or watch the dolphins off of Tybee Island, get the Medicare plan to help you get there in full health.
*Kaiser Family Foundation https://www.kff.org/medicare/state-indicator/total-medicare-beneficiaries/
To learn more about the available Medicare benefits in your area, call to talk to a licensed agent about Aetna Medicare.
Types of Medicare plans in the Peach State
Sit back, relax, and take a sip of your "homegrown" Coca-Cola (but not too many). There are several Medicare plans to choose from for Georgians! From Original Medicare to Medicare Advantage plans, you can find the plan that best suits you at an affordable rate.
Am I eligible for Medicare in Georgia?
Most Georgians 65 or older and legal US residents are eligible for Medicare. Some Georgians under 65 with certain health conditions may be eligible as well. Original Medicare (Parts A and B) gives you plenty of coverage, but for those seeking more benefits, Medicare Advantage plans have you covered. The plans may have vision, dental, hearing and prescription drug coverage.
Medicare's varied options have different levels of eligibility. If you have any questions or concerns regarding your eligibility for Medicare plans, including Aetna Medicare Advantage, make the call. A friendly, licensed agent can help.
When can I enroll?
There are three primary Medicare enrollment periods:
Initial Enrollment Period
If you're turning 65 soon and enrolling in Medicare for the first time, you have the month of your 65th birthday and a three-month grace period before and after your birthday known as the Initial Enrollment Period.
Annual Enrollment Period
Already have Original Medicare and want to upgrade your coverage by switching to a Medicare Advantage plan? Make the switch during the Annual Enrollment Period which starts October 15th and ends December 7th every year.
Special Enrollment Period
Under some circumstances, you may be able to enroll in a Medicare plan during a Special Enrollment Period. For example, you may be able to enroll in coverage or switch plans if you've recently moved to an area that doesn't cover your current plan. Talk to one of our licensed agents today to see if your special circumstance applies.
Get enrolled in three simple steps:
Call a licensed agent
Answer some questions about your coverage needs
Sign up for a plan
Other Medicare Resources in Georgia
GeorgiaCares State Health Insurance Assistance Program (SHIP)
Whether you're looking to volunteer or seeking help for yourself, the GeorgiaCares Program helps those needing assistance and counseling about Medicare.
Dig deep into Medicare information in Georgia with HealthInsurance.org. Answering, "what is Medicare," and more, get all the information you need in one spot.
The Division of Aging Services (DAS)
From help at home to nutrition and wellness in mind, Division of Aging Services (DAS) looks to keep all Georgians happy and healthy in their homes and communities.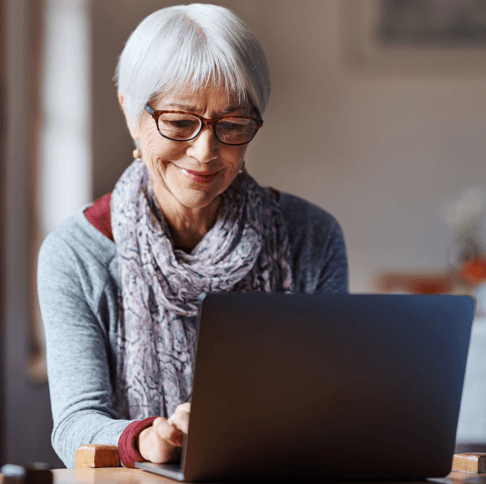 Enroll in Medicare
Ready to enroll in a Medicare plan? Tap or click below to get started. If you need help during the enrollment process, contact a friendly licensed agent by scheduling a call.
Need more info before you enroll? No problem. Request a FREE Medicare insurance quote by entering your zip code below.