We can help answer your Medicare questions with no obligation.
Enroll in a Medicare Plan Today!
Our process is quick, easy, and confidential
Who can enroll
If you are over 65 and a U.S. resident, you qualify for Medicare. If you're under 65, you may still qualify if you have Lou Gehrig's Disease (ALS), End Stage Renal Disease, or other disabilities.
Why enroll
Medicare is a federally funded healthcare program that helps those over 65 and some under 65 get the healthcare benefits they need. It's important to keep yourself healthy, so when health emergencies come your way, Medicare coverage can help you get back on your feet.
What to know before enrolling
Medicare can be complicated, but there are a few basics to know before jumping into a new plan.
Each Medicare plan has different benefits:

Part A - hospital insurance
Part B - medical insurance
Part C (Medicare Advantage) - varies by plan, but may include vision and dental in addition to Original Medicare benefits
Part D - drug/prescription coverage
Medigap (Supplement) - added on to Original Medicare and helps pay for expenses

Consider what you can afford. Some premiums start as low as $0 per month, but, depending on the plan you choose, it can go up rather significantly.
For more complex considerations, call us with lingering questions about Medicare enrollment.
How to enroll
If you are ready to enroll in Original Medicare, you can do that easily on the Social Security website. The site walks you through the process of getting Medicare Parts A and B.
If you're looking for additional benefits, getting a Medicare Advantage or a supplemental plan might be the way to go. Our experts can help you find the right Medicare Advantage plan for you.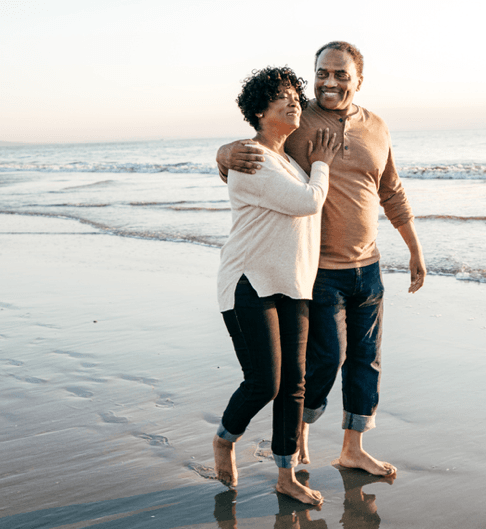 Enroll in Medicare today!
Ready to enroll in a Medicare plan? If you need help during the application process, contact a friendly licensed agent.
Need more info before you enroll? No problem. You can request a FREE Medicare insurance quote from a licensed agent today!
Call 1-855-522-1387
OR...