We can help answer your Medicare questions with no obligation.
Aetna™ Medicare in New Mexico
Aetna Medicare Insurance for New Mexicans
Some people might be surprised that New Mexico has an abundance of forested mountains and high meadows, but you knew they were there all along. Just like Aetna and Medicare. Since 1966, Aetna has been paying Medicare claims and you can join the over 400,000 New Mexicans enrolled in a Medicare plan* to get your healthcare coverage too! Enroll today and start receiving Medicare benefits.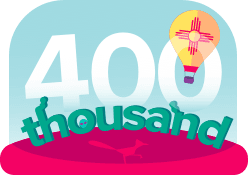 More than 400,000 New Mexicans are enrolled in a Medicare plan.*
*Kaiser Family Foundation https://www.kff.org/medicare/state-indicator/total-medicare-beneficiaries/
To learn more about the available Medicare benefits in your area, call to talk to a licensed agent about Aetna Medicare.
Types of Medicare plans in the Land of Enchantment
Red or green? Lobos or Aggies? Flour or corn? Whether it's the kind of "chile" you eat, the sports team you cheer for, or the tortilla you want for your taco, in New Mexico the choice has always been yours. With Aetna Medicare, the choice is yours still. Learn more about the different Medicare options Aetna has to offer below.
Am I eligible for Medicare in New Mexico?
New Mexicans who are 65 or older and a legal US resident may be eligible for Medicare. If you're a resident under 65 with certain health conditions, you may be eligible too. And with Medicare Advantage, you can receive more benefits than Original Medicare (Parts A and B) offers.
Medicare's varied options have different levels of eligibility. If you have any questions or concerns regarding your eligibility for Medicare plans, including Aetna Medicare Advantage, make the call. A friendly, licensed agent can help.
When can I enroll?
There are three primary Medicare enrollment periods:
Initial Enrollment Period
If you're turning 65 soon and enrolling in Medicare for the first time, you have the month of your 65th birthday and a three-month grace period before and after your birthday known as the Initial Enrollment Period.
Annual Enrollment Period
Already have Original Medicare and want to upgrade your coverage by switching to a Medicare Advantage plan? Make the switch during the Annual Enrollment Period which starts October 15th and ends December 7th every year.
Special Enrollment Period
Under some circumstances, you may be able to enroll in a Medicare plan during a Special Enrollment Period. For example, you may be able to enroll in coverage or switch plans if you've recently moved to an area where your current plan is not covered. Talk to one of our licensed agents today to see if your special circumstance applies.
Get enrolled in three simple steps:
Call a licensed agent
Answer some questions about your coverage needs
Sign up for a plan
Other Medicare Resources in New Mexico
Here are additional resources in your state:
New Mexico Employment Programs
If you're looking to get back into the workforce, there are employment programs in New Mexico that can help you get there.
Get meals delivered to your home or your senior center through the meal delivery and nutrition programs in New Mexico. Also, learn about the best health and nutrition practices to keep you moving.
New Mexico Senior Medicare Patrol (SMP)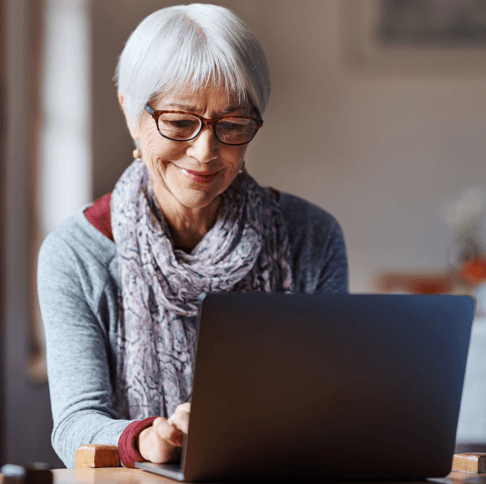 Enroll in Medicare
Ready to enroll in a Medicare plan? Tap or click below to get started. If you need help during the enrollment process, contact a friendly licensed agent by scheduling a call.
Need more info before you enroll? No problem. Request a FREE Medicare insurance quote by entering your zip code below.